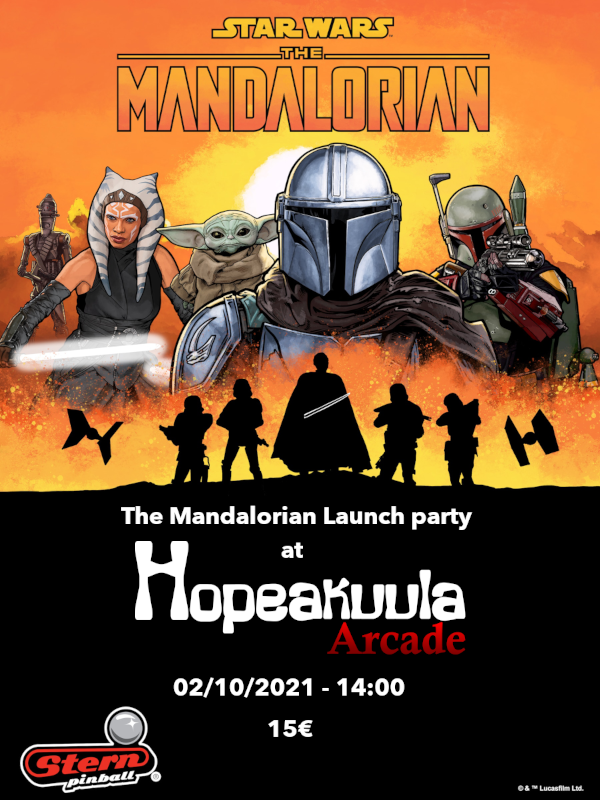 The Mandalorian Launch party
Stern Army launch party tournament for The Mandalorian pin.
Location: Hopeakuula Arcade [venue info]
Time: 2nd of October 2021, starting at 14:00
Tournament format: Frenzy qualification, player-vs-player best out of 3 playoff, 4 player final on 3 Stern games with 3-2-1-0 scoring.
Maximum players: 24, out of which 8 go into playoffs.
Price: 15€
Signup starts: 13th of September, 18:00
Signup Ends: 30th of September, 23:59
Signup URL: https://apz.fi/r/mando